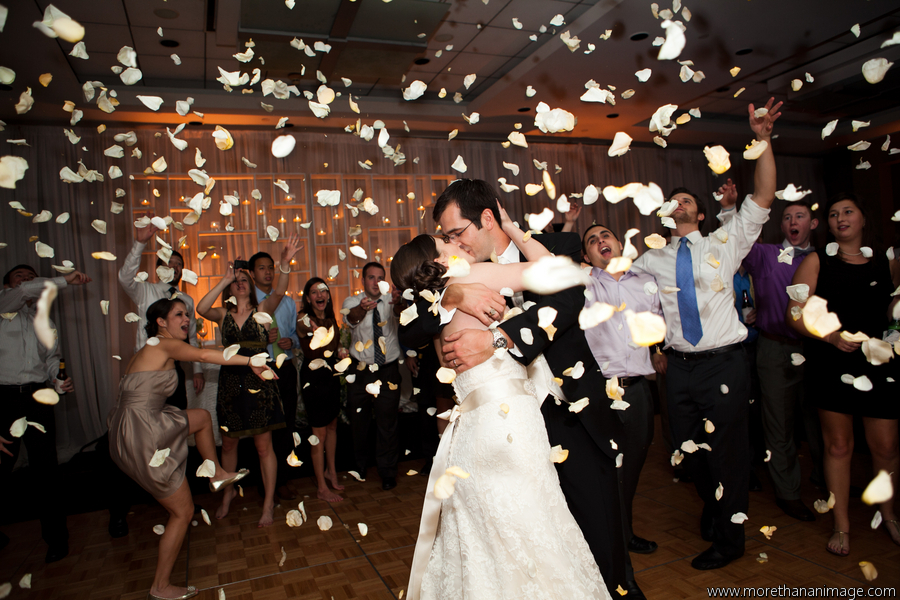 KATE + TRAVIS {HAPPILY MARRIED!}
July 30, 2012
Hello Happy Readers!
I present to you the lovely wedding of Kate & Travis. This wedding was extremely interesting and super fun! I had the distinct pleasure of coordinating a wedding rich of deep family values and pride in the military and their alma marter; Texas A&M!
She was such a lovely bride who felt very deeply about her family so instead of doing the traditional bouquet toss, Kate decided to present her bouquet to a very important person in her life : Her beautiful & super fun grandmother! There was litterally not a dry eye in the house! From the banquet staff to my staff our eyes watered at seeing this this most touching presentation.
She also incorporated her father's military background by pinning a very special pin on her bouquet and for the groom's cake they felt that Travis' love of crawfish was the best representation of him. It was super cute!
Dancing the night away with genres of every time period, there was barely anyone sitting. I LOVED how the grandparents danced the night way to tunes of Beach Boys to Aerosmith and from Pitbull & Flo-Rida! Jeff Landry with JPL Entertainment did a wonderful job of MC-ing the wedding and keeping the guests on the dance floor!
There were even few "wild ones" at the party…LOL! I won't say anything else. Just look at the pictures.
One of the last songs of the night was OF COURSE…..The Texas A&M fight song! Yes that's right!
I was blessed to work with a fantastic group of vendors and would love to thank Lacy DeGrath with More Than An Image Photography. She was SUPER FUN & SUPER COOL! She did anything to get that shot! No matter what!
Please enjoy and please click on the image for a larger view!
Sincerely
Wedding planner in Houston , TX
Zumba-fanatic!