MARY + GARRETT {HAPPILY MARRIED!}
February 19, 2014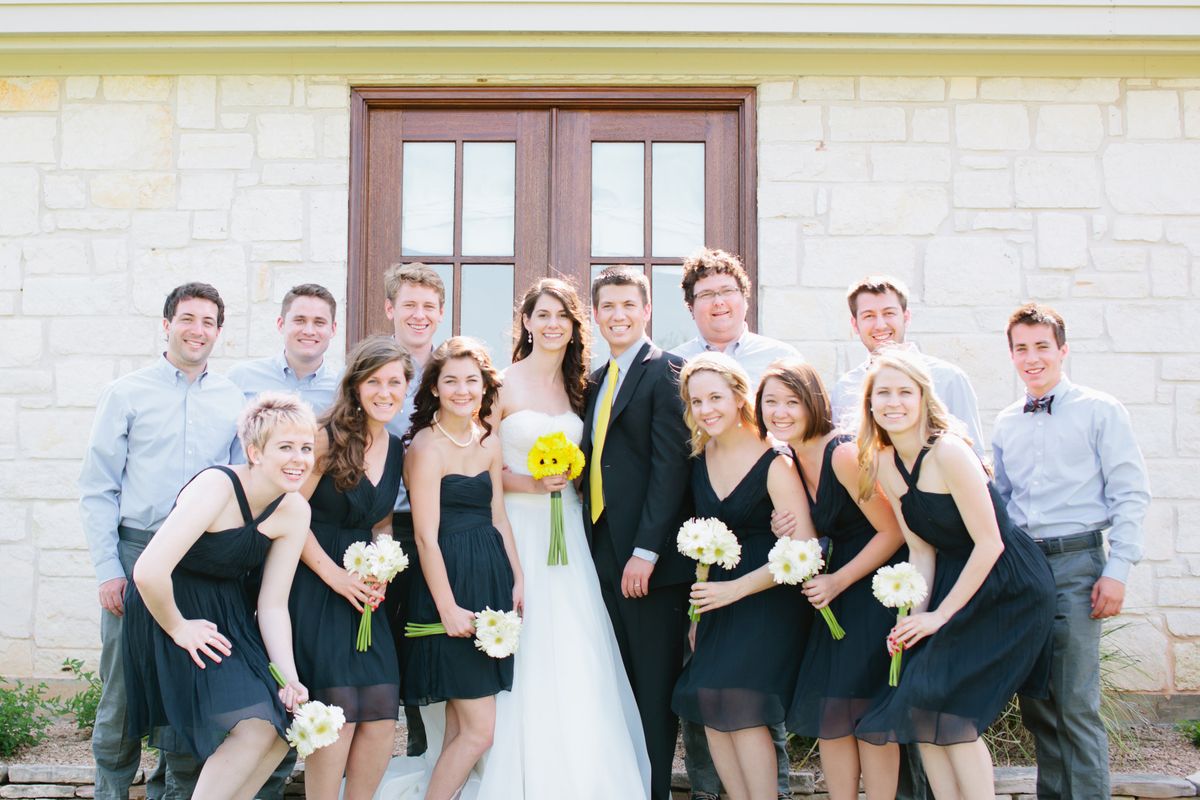 Hello happy readers!
Have you ever been to Bellville, TX? It's a tiny town located just outside of Houston. It's a beautiful place during spring filled with bluebonnets and gorgeous trees everywhere! When you get an opportunity to visit this tiny little town you will find Texas Southern Charm everywhere. I had the pleasure to work with this lovely couple for their wedding in Bellville. I was truly blessed as the couple was just super duper adorable and a pleasure to work with. They got married in a beautiful estate owned by a well known Baptist minister. With breathtaking views and rolling hills, this venue was PERFECT for this outdoor, country-chic, Southern wedding.
Their theme was just as cute as they were; A Home-style Family Picnic with BBQ, Lemonade stand, Coffee Station (non-alcoholic), family fun games, S'mores station, pies, and a laid-back feel. They got married in the back yard and was sooo cute was that the groom and groomsmen hopped over the fence as their entrance to the ceremony! He shook each groomsmen hand and waved with a HUGE smile. As soon as he saw Mary his smile was HUGE!
Mary incorporated lovely blues, yellows, and simple wild flowers for the day. It really was a super fun wedding! The officiate was a retired NFL Football player and they rode off into the sunset in a tractor!
Enjoy these pictures from Ampersand Photography located in Washington, DC. She was just LOVELY to work with!!!! Here is her website: http://www.ampersandphoto.net/.