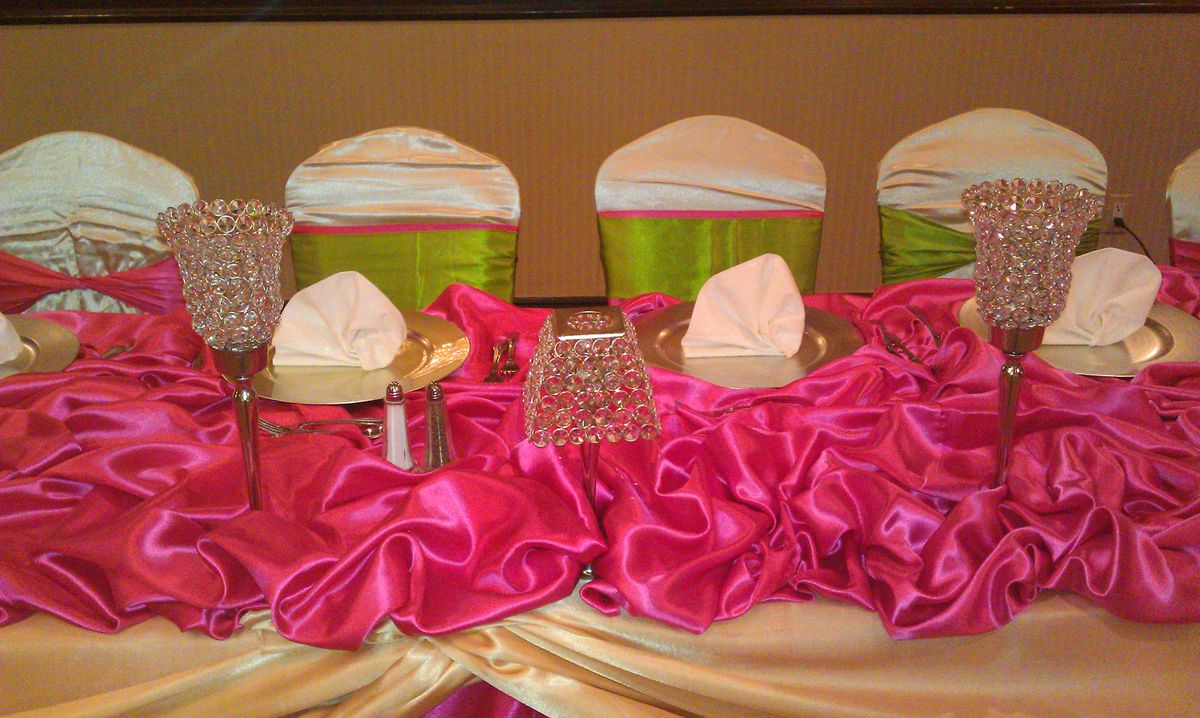 Dear Happy Readers,
Today I tell you the story of a lovely young lady named Mirna. When I first met Mirna, I thought she had this amazing aura around her. Her laughter, her smile, her pure exucerbance shine through. When I met her fiance, Mena they would steal loving glances and each other and constantly would steal kisses when I wasn't looking.
They you could say was a match made in Heaven. They had been together for awhile and truly loved each other deeply. They decided that they wanted to get married in Galveston, TX so they chose the very pretty & close to the beach I might add, Hilton Galveston Island Resort. The pool was so nice and so relaxing…ahhh…oh, where was I? LOL, that's right back to the wedding!
Anyways, Mirna had decided that her color palette would be lime green & hot pink for a festive event. She was having many friends & family coming from all over the U.S. & Latin America and wanted to incorporate her Latin routes with Latin Music & Reggae.
I loved this wedding. I felt like I was planning the wedding of one of my dearest friends. She and I got along beautifully and I was sad to see it end. But watching her walk away with Mena made me feel happy that I was part of it.
Here are some lovely shots that my EM, Courtney Fontenot took with her phone. Sadly I left my the batteries in my camera at home. But she took some lovely shots! Thank you again Courtney!
Sincerly,
Audrey Hu-Gonzalez
Zumba enthusiast!