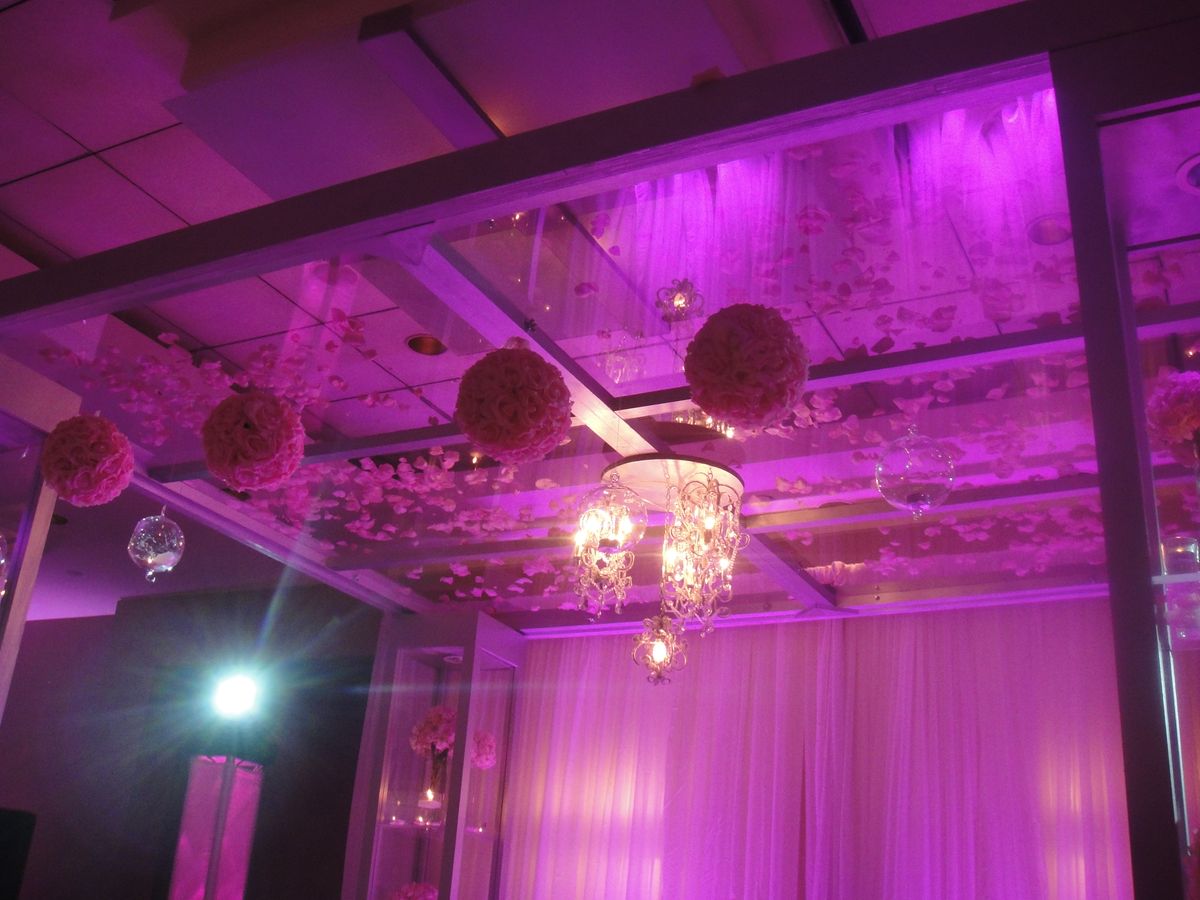 SHAMA & ANAN WEDDING {HAPPILY MARRIED!}
September 10, 2012
Hello happy readers!
Today I present to you Shama's lovely wedding! I first met Shama & her sister a few weeks before the wedding. They had decided that hiring a day of planner was essential for them to truly enjoy the wedding.
So when I met them they indicated to me that this was a Bangladesh wedding. I was so excited as this was my first opportunity to coordinate a Bangladeshi wedding! In a Bangladeshi wedding there are many days of festivities! Each as intrinsic and as exciting as the day before.
Some traditions that were incorporated into this wedding was when the groom's family must pay the dowry of the bride which they called it the "gate holding ceremony" . It was so much fun as the groom was not allowed to "enter" until the dowry was satisfied. Finally, when the dowry was settled and the groom was allowed to enter was when the festivities began.
The wedding was held at the Hotel Derek and Prasche Decor did a WONDERFUL job of creating a modern & beautiful Mandap for the bride & groom. I felt like I had entered and modern Bangladeshi wedding held in Miami! It was beautiful!
This couple loved the Beatles, Beachboys, & all those wonderful bands from back in the day and DJ Yogi-G did not fail! He played the to the tunes of yesteryear & throwing in a bit of Pitbull & a dash of super fun Bollywood tracks. It was a fun filled evening! They even had a "find your bride" game through a kiss where the groom was blind-folded and a group of 6 or 7 individuals kissed him on the cheek and he was to figure out who his bride was. There was so much laughter!
Here are some personal pics that I took. Please ignore the out of focus…LOL I am not a very good photographer!
Sincerely,
Audrey Hu-Gonzalez
Certified wedding planner in Houston,TX