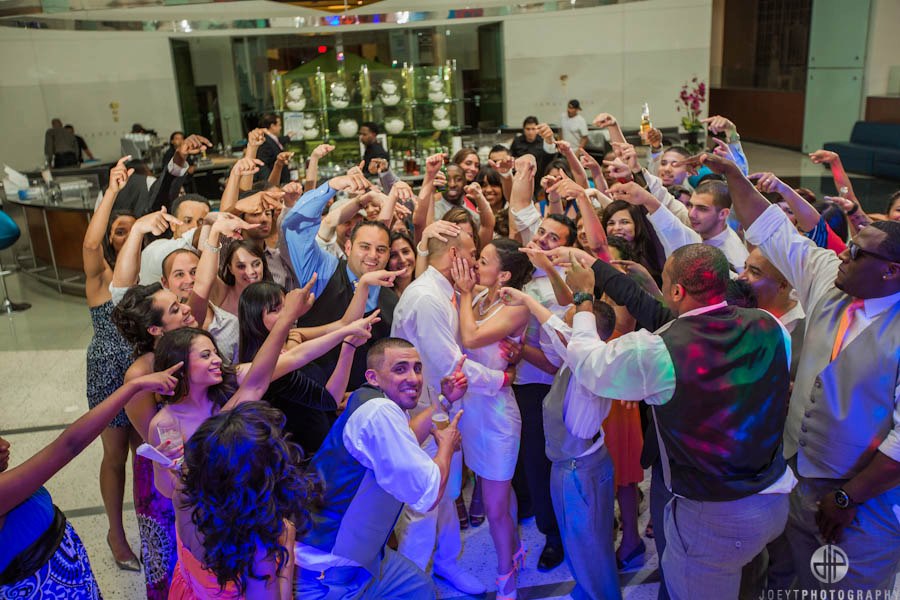 TIFFANY + TED {HAPPILY MARRIED!}
March 21, 2013
Hello Happy readers!
Did I ever tell you how much I love weddings? I love weddings mainly for three things:
3) The overall theme of the event
2) The idea of families & friends coming to a very special event from all across the world to share in this truly emotional moment of a couple's lives
AND THE NUMBER #1
1) The LOVE that I see in my couples eyes when they look at each other! The TRUE LOVE not only for each other but for the love that spans throughout their families & friends. The LOVE that they have for GOD, for family/friends, and for anything that makes the emotion of LOVE is truly one of my most favorite parts of a wedding! Hands down the BEST!
So when I met Tiffany & Ted that is exactly what I saw in them. They truly loved each other! From the sweet little stolen kisses, to the loving comments they said about each other, to how Ted would just swirl her around as if there was a dance floor in every corner. This couple truly did love each other. Even my vendors felt it. It was strong!
The love that they had for each other was not only strong but their love for GOD is what brought them together. What started as an innocent bible study turned into a super romance!
So planning this wedding was very important to this couple. They wanted to show their fun style yet modern style. So they had selected that the best church that brought them together would also marry them and that was St. John's in Downtown Houston. As for the reception it was held at The Decorative Center of Houston. The theme was sleek, modern, fun, with a Latin flair!
Their love for Salsa dancing was very pertinent in their wedding. They hired one of the BEST Salsa bands in the city to dance the night away! Orquesta Salmerum was phenomenal! Afterwards, the hip after party was DJ'd by none other than Cesar Gil with Unique Style Productions!
Thank you's to Edible Designs by Jessie, Nature's Bud, Chocolate Fountain Express & TechAve.
Here are some fantastic pictures of all the beauty captured by the fabulous and super fun Joey T with Joey T Photography! Enjoy! If you go to his website you can see her unique trash the dress shoot! Since both where in the Military they decided to do a fun paintball photo shoot!
Here's a Video of the lovely couple done by ANA Video! Tiffany & Ted Wedding highlights
Also click on the image for a larger view.
Sincerely,
Audrey Hu-Gonzalez
Certified wedding planner in Houston,TX
Certified Zumba instructor Houston,TX
www.eventsbyaudrey.com